Auditions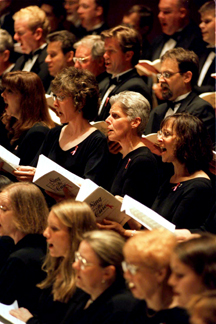 Come Sing With Us!
Auditions for the Baltimore Choral Arts Symphonic Chorus, the Full Chorus, and the Chamber Chorus for the 2016-17 Season are now concluded.
To be added to the list to receive more information about the audition process please email Karena Ingram karena@baltimorechoralarts.org.
There are no upcoming events scheduled. Please check back soon for updates!
The voices rang out with resplendent confidence, and the sopranos had no apparent difficulty reaching the cruel and challenging high B's in the piece. The chorus's performance was the best part of the concert….the thunderous power of this unique masterpiece never fails to stir the blood, and the ovation was loud, long and well deserved.
— On Beethoven's Ninth with the Baltimore Symphony 2012
The Washington Post