Tom Hall and Baltimore Choral Arts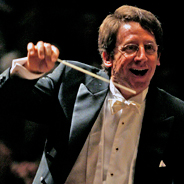 Tom Hall and the Baltimore Choral Arts Society
2016-17
The Baltimore Choral Arts Society, now in its 51st season, is one of Maryland's premier cultural institutions. The Symphonic Chorus, Full Chorus, Orchestra, and Chamber Chorus perform throughout the mid-Atlantic region, as well as in Washington, D.C., New York, and in Europe.
In July 2007, Tom Hall led the Chorus in an acclaimed tour of France including sold-out performances in Paris and Aix-en-Provence. The Chorus has also appeared at Spain's prestigious Festival of the Costa del Sol.
For the past 21 years, WMAR Television, the ABC network affiliate in Maryland, has featured Choral Arts in an hour-long special, Christmas with Choral Arts, which won an Emmy Award in 2006. Mr. Hall and the chorus were also featured in a PBS documentary called Jews and Christians: A Journey of Faith, broadcast nationwide, and on National Public Radio's Special Coverage in the fall of 2001. The ensemble has been featured frequently on The First Art (Public Radio International), Performance Today (National Public Radio) and VOX (XM Radio). In Europe, Mr. Hall and Choral Arts were featured in a program devoted to the music of Handel broadcast on Radio Suisse Romande. On local radio, Mr. Hall is the host of Choral Arts Classics, a program on WYPR Radio that features the Choral Arts Chorus and Orchestra, and he is the host of WYPR's Midday.
In 2010, Choral Arts released Christmas at America's First Cathedral on Gothic Records, recorded at the Baltimore Basilica, which includes familiar Christmas favorites as well as premieres by Rosephanye Dunn Powell and James Lee, III. A recording with Dave Brubeck, featuring Brubeck's oratorio, The Gates of Justice, was released internationally on the NAXOS label in 2004; Choral Arts is also featured on Introducing the World of American Jewish Music on Naxos. Choral Arts has two other recordings in current release: Christmas with Choral Arts and a live recording of the Rachmaninoff All-Night Vigil. Mr. Hall produced Let Freedom Ring!, a highly successful recording for Gothic Records featuring the Washington Men's Camerata, as well the soundtracks for Legends on the Learning Channel.
Choral Arts has appeared with the National Symphony, and the chorus is invited to appear regularly with the Baltimore Symphony Orchestra. Acclaimed artists collaborating with Choral Arts have included Sweet Honey in the Rock, Chanticleer, Dave Brubeck, the King's Singers, Anonymous 4, Peter Schickele, Kathy Mattea, and others. Mr. Hall's innovative programs often feature both choral and orchestral music, stage and theater works.
In his 35th and final season as Music Director, Tom Hall is one of the most highly regarded performers in choral music. He has added more than 200 new works to the Choral Arts repertoire, and he has commissioned and premiered works by many internationally acclaimed composers including Peter Schickele, Libby Larsen, James Lee, II, Rosephanye Dunn Powell, Ysaye Barnwell, Jake Runestad, Robert Sirota and others. Mr. Hall has also been active as a guest conductor, including appearances with the Handel and Haydn Society in Boston, Musica Sacra in New York, the Choral Arts Society of Philadelphia, the Berkshire Choral Festival, and the Britten Sinfonia in Canterbury, England. He conducted L'Orchestre de Chambre de Paris at Alice Tully Hall in New York, and his 2005 appearance in Paris with that orchestra was broadcast on French television. Mr. Hall has prepared choruses for Leonard Bernstein, Robert Shaw, Helmuth Rilling, and others, and he served for ten years as the Chorus Master of the Baltimore Opera Company. In 2014, he was awarded the prestigious American Prize in Conducting.
A well-known teacher, lecturer, and writer, Tom Hall has served as the President of Chorus America, and he was named a Director Laureate of that organization in 2015. He has also served as a panelist for the National Endowment for the Arts, and an Artist in Residence at Indiana University, the University of Cincinnati, Temple University, and Syracuse University. He served as the Director of Choral Activities at Goucher College for 31 years; he has also taught at the Peabody Conservatory, the University of Baltimore, Towson University, Morgan State University, and the Johns Hopkins University.
Tom Hall lives in Baltimore with his wife, Linell Smith. Their daughter, Miranda Hall, is a graduate student at the Yale School of Drama.