Christmas for Kids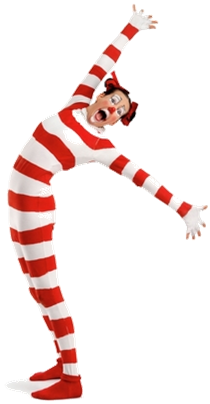 Presented on a Saturday morning,
Christmas for Kids
gives children the chance to share the excitement of a live concert with parents, grandparents, and siblings.
Christmas for Kids is about an hour long, and it features playful characters, a story with music and movement, and familiar sing-along carols. Santa Claus makes an appearance too. It's the perfect way to introduce your children to the joys of classical music.
The 2016-17 season's Christmas for Kids concert will be performed on Saturday, December 17, 2016 at 11 am in Goucher College's Kraushaar Auditorium.
Friday, October 07, 2016
7:00 PM •
The Baltimore Choral Arts Society, in collaboration with The Open Church of Maryland, will present the 3rd annual Free Community Sing. A wonderful night filled with spirituals and gospel music. There is no experience required; singers of every level are welcome. Music Director Tom Hall and Baltimore Choral Arts, Music Director Marco Merrick and the Community Concert Choir of Baltimore, along with our inspiring guest conductor, Michele Fowlin, invite you to join us for an evening of fellowship and music!
This event is free and open to the public. There will be no tickets and seating will be first come, first served.
Baltimore Choral Arts' Free Community Sing is presented as part of Free Fall Baltimore.

Free Fall Baltimore is a program of the Baltimore Office of Promotion & The Arts made possible by presenting sponsor BGE, with generous support from The Abell Foundation, Atapco Properties, the National Endowment for the Arts, and the Henry and Ruth Blaustein Rosenberg Foundation.
The voices rang out with resplendent confidence, and the sopranos had no apparent difficulty reaching the cruel and challenging high B's in the piece. The chorus's performance was the best part of the concert….the thunderous power of this unique masterpiece never fails to stir the blood, and the ovation was loud, long and well deserved.
— On Beethoven's Ninth with the Baltimore Symphony 2012
The Washington Post