Community Concerts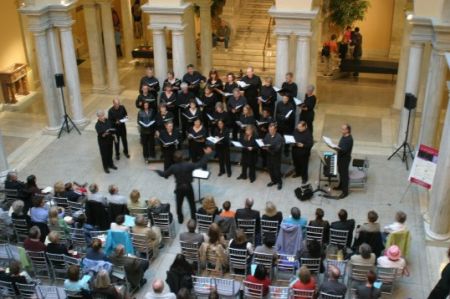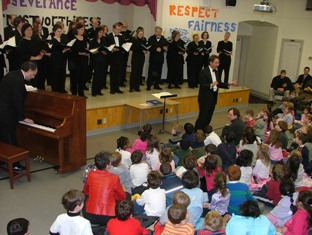 In addition to our own presentations, the Baltimore Choral Arts Society Full Chorus and Chamber Chorus performs throughout the region in collaboration with musical and community organizations. Please contact the venue directly for ticket availability.
2014-15 Season Community Concerts:
Sunday, September 14 at 5 pm - Star Spangled Banner concert at Old St. Paul's Church
Saturday, December 20 at 3 pm - Immanuel Lutheran Church
Sunday, March 1 at 3 pm - Charlestown Retirement Community
Tuesday, March 24 at 7:30 pm - Fairhaven Retirement Community
Wednesday, March 25 at 7 pm - Broadmead Retirement Community
Sunday, April 19 at 7:30 pm - United States Naval Academy
Tuesday, December 02, 2014
7:30 PM • The Baltimore Basilica
Tom Hall and the full Chorus and Orchestra perform classical holiday favorites in the historic Baltimore Basilica.
BGE is the Presenting Sponsor of this concert, and Natural Concerns is Corporate Sponsor.
The voices rang out with resplendent confidence, and the sopranos had no apparent difficulty reaching the cruel and challenging high B's in the piece. The chorus's performance was the best part of the concert….the thunderous power of this unique masterpiece never fails to stir the blood, and the ovation was loud, long and well deserved.
— On Beethoven's Ninth with the Baltimore Symphony 2012
The Washington Post