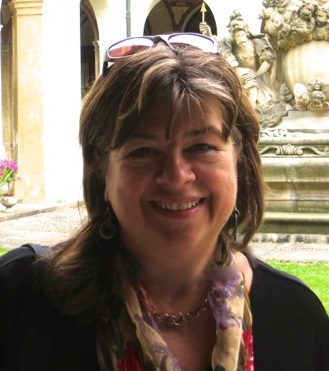 Linda Moxley
Executive Director
Executive Director Linda Moxley joined Baltimore Choral Arts in 2007 and is responsible for overseeing all organizational operations as well as the promotion of the organization in the community.
An arts administrator in Baltimore and other cities for more than 25 years, Linda has served as Vice President of Marketing, and Director of Artistic and Education Programs for the Baltimore Symphony; Director of Marketing and Public Relations for the Atlanta Symphony; and Assistant Director of Marketing and Public Relations, and Pops Coordinator for the San Francisco Symphony. Linda has collaborated on the launch of new performance halls and concert series, education initiatives, and led national and international PR campaigns. She has also played a key role in strategic planning and has managed special events and fundraisers.
President of Moxley Communications, Linda also provides consultation to arts organizations around the country. She has led arts management seminars for a variety of organizations including the American Symphony Orchestra League, and the Association of Russian Orchestras.
Linda currently serves on the Board of the Greater Baltimore Cultural Alliance. Trained as a classical pianist and music educator, Linda received her Masters degree in Arts Management from the University of Cincinnati.
Email Club
Join our email club and get the latest details on upcoming concerts, special discounts, and more!
Saturday, March 11, 2017
8:00 PM • Kraushaar Auditorium
Join us as we celebrate Tom Hall and his 35 years as Music Director with Baltimore Choral Arts. Tom will lead the Full Chorus and Orchestra in a program featuring diverse selections that are representative of his magnificent leadership, and featuring works that are particularly meaningful to both Tom and the chorus. The program will include Haydn's Lord Nelson Mass, Copland's Walls of Zion, Lauridsen's Sure on this Shining Night, and more.
Please note: Side seating is limited, please call the box office at 410-523-7070 ext.301 for availability. Center seating is currently sold out.
The voices rang out with resplendent confidence, and the sopranos had no apparent difficulty reaching the cruel and challenging high B's in the piece. The chorus's performance was the best part of the concert….the thunderous power of this unique masterpiece never fails to stir the blood, and the ovation was loud, long and well deserved.
— On Beethoven's Ninth with the Baltimore Symphony 2012
The Washington Post