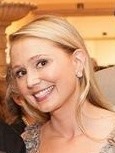 Ariel Cowen
Development Manager
Ariel Cowen, as the Development Manager, is responsible for managing all aspects of Baltimore Choral Arts' fundraising initiatives, including the Annual Fund Campaign, corporate and individual sponsorships, foundation and government grants, special project grants, planned giving, special events, and donor relations among others. She is responsible for the Choral Arts website and also oversees the engagement of our concert volunteers. Ariel works closely with the Executive Director, Music Director, and Board committees.
Most recently, Ariel worked in development at The San Diego Museum of Art, and her experience encompasses administration, fundraising, donor relations, marketing and communications, and special events.
Ariel joined Baltimore Choral Arts in 2015 and holds a Bachelor's degree in English with an emphasis in Technical Communication and a minor in Business from the University of Tennessee.
Email Club
Join our email club and get the latest details on upcoming concerts, special discounts, and more!
There are no upcoming events scheduled. Please check back soon for updates!
The voices rang out with resplendent confidence, and the sopranos had no apparent difficulty reaching the cruel and challenging high B's in the piece. The chorus's performance was the best part of the concert….the thunderous power of this unique masterpiece never fails to stir the blood, and the ovation was loud, long and well deserved.
— On Beethoven's Ninth with the Baltimore Symphony 2012
The Washington Post