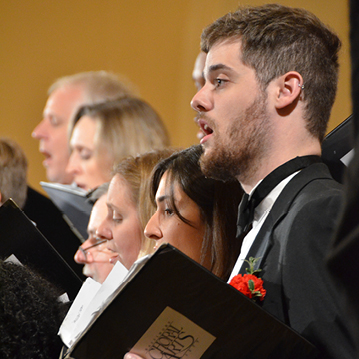 Volunteer & Intern
Volunteer
There are no current volunteer opportunites available. If you would like to be considered for volunteer opportunites in our upcoming 2016-17 Season, please email info@BCAsings.org.
Intern
The Baltimore Choral Arts Society is one of Maryland's premier professional cultural institutions. The Symphonic Chorus, Full Chorus, and Chamber Chorus perform throughout the mid-Atlantic region, as well as in Washington, DC, New York, and Europe.
Baltimore Choral Arts is seeking an enthusiastic and detail-oriented intern to join our team. This is an ideal opportunity for someone to participate in the strategies and mechanics of a successful non-profit arts organization. This is a part-time, (12-20 hours per week), unpaid position. Positions are available for summer, fall or spring.
Responsibilities
Participate in PR and marketing activities to promote concerts
Sort, scan and format archival material and archives
Research potential Foundation and Corporate donors
Assist Choral Arts staff with administrative and other duties, as needed
Required Knowledge and Skills
Computer proficiency, preferably with experience in MS Office suite and social networking
Strong writing skills
Attention to detail
Good people skills
Baltimore Choral Arts / Intern Expectations
While this is not a paid position, Baltimore Choral Arts will provide the intern with a comprehensive introduction to all aspects of its organization. Baltimore Choral Arts is nationally recognized for the quality of its programming and performances and has an experienced, professional staff. By the end of the internship, the intern will have a broad understanding of the inner-workings of a performing arts organization.
In return for this education and experience, the intern will be held to the same professional standards as Choral Arts paid employees. At the end of the internship, there will be an intern performance review and the intern will be asked to provide an evaluation of the internship experience.
To Apply
Please email your resume and cover letter to Baltimore Choral Arts Society, at info@BCAsings.org. No phone calls please.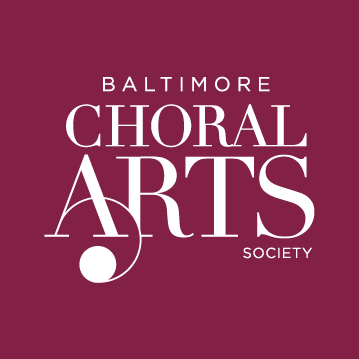 Openings
Position Opening – Executive Director
The Emmy Award-winning Baltimore Choral Arts Society is seeking an Executive Director. The position reports to the Board of Directors and develops, implements, and monitors strategies to achieve organizational goals and long-range plans. Managing all administrative functions of the organization, the Executive Director partners with the Music Director to develop the annual comprehensive artistic and program plan that forms the basis for the annual budget.
This position prepares budgets and manages the financial operations of the organization, cultivates opportunities for corporate, foundation and government grants and sponsorships, identifies new sources of contributed income, and plans and executes the Annual Fund campaign. The Executive Director works very closely with the Board of Directors on fundraising, governance, strategic planning and he or she also coordinates all the elements of the annual Ruby Cabaret fundraiser event.
The Executive Director works very closely with the Music Director on planning the organization's concert schedule, including programming, issuing artist contracts, negotiating fees, booking venues, and managing artist travel and accommodations. In partnership with the Music Director, the Executive Director also negotiates the agreements for runout concerts, including annual performances with the Baltimore Symphony, schools, religious institutions, and retirement communities. The Director also meets regularly with the Chorus Council, and is in frequent contact with the Chorus Manager. Education and outreach activities are an important part of Baltimore Choral Arts' mission and the Executive Director participates in the planning of those events.
The Executive Director plans and oversees the implementation of all marketing and public relations campaigns including advertising, direct mail, group sales, the organization's website, and social media. This position manages a staff of two full-time employees and one volunteer financial administrator.
The Executive Director position will be available in mid-August, 2017.
Qualifications:
At least 8-10 years management experience, particularly with a performing arts organization.
Experience in leading fundraising and marketing initiatives
Very detail oriented, with excellent multi-tasking skills.
Strong verbal and written communication abilities.
Experience in preparing detailed budgets and revenue/expense projections.
To apply:
Send a resume and cover letter by Friday, July 14 to Info@BaltimoreChoralArts.org
About Baltimore Choral Arts Society:
Under the direction of new Music Director Anthony Blake Clark, Baltimore Choral Arts is comprised of a Full Chorus, Symphonic Chorus, and Chamber Chorus, performing a
3-concert subscription series, with additional concerts, education and outreach activities performed annually.
The organization's Christmas with Choral Arts concert, which won an Emmy Award in 2007, is performed at the Baltimore Basilica, and is filmed by WMAR-TV (ABC2) for broadcast on Christmas Eve and Christmas Day. The Chorus has toured internationally, and has made several recordings including the most recent Christmas at America's First Cathedral CD and DVD package. In addition to the performances presented by Baltimore Choral Arts, the Chorus appears regularly with the Baltimore Symphony Orchestra in Baltimore and in suburban Washington D.C. as well as presenting concerts in retirement communities, schools and many other locations in the Baltimore metropolitan area.
Among the organization's education and outreach activities are a Free Community Sing and a Student Composer Project, where high school and college-aged young composers can receive feedback, mentoring, and a CD of their composed work. Baltimore Choral Arts has commissioned and premiered over 100 new works to the choral repertory by young and emerging composers.
Baltimore Choral Arts consistently operates within a balanced budget, is led by a fiscally responsible Board, and enjoys strong support from the community.
Position Opening – Development Manager
This full-time position works with the Executive Director in all aspects of fundraising including the Annual Fund campaign, corporate support, foundation grants, government grants, planned giving, endowment, and temporarily restricted funds.
The Development Manager works with Board committees including the Development Committee, and responsibilities include scheduling meetings and coordinating follow-up activities with Board members.
This position is also responsible for researching donor and sponsor prospects, tracking contributions and grants, creating reports, writing solicitation and acknowledgement letters, preparing contributor lists for the program books, proofreading organizational print materials, and other development duties as needed. The position is key in logistics planning for the annual Ruby Cabaret fundraiser, including solicitation of corporate and individual sponsors, organizing details of the silent and live auctions, event program book production, and other event-related responsibilities.
The Development Manager is also responsible for the recruitment, training and supervising of volunteers at all concerts and at the Ruby Cabaret, and manages all aspects of merchandise and refreshment sales at concerts.
Knowledge and skills required: Three to five years of fundraising experience, and excellent writing skills. Solid experience with Microsoft Office Suite (Outlook, Word, Excel, Publisher). Experience with ResultsPlus or other fundraising data base, Quickbooks or other accounting data base, Adobe acrobat, internet research, online applications.
Education: Minimum bachelor's degree preferred.
Other Requirements: Must be available to work at all Choral Arts concerts (5-7 annually, scheduled on nights and weekends) as well as select special events.
Salary is commensurate with experience, and a benefits package is included.
To apply: Email cover letter and résumé to Info@BaltimoreChoralArts.org by July 24.
No phone calls please.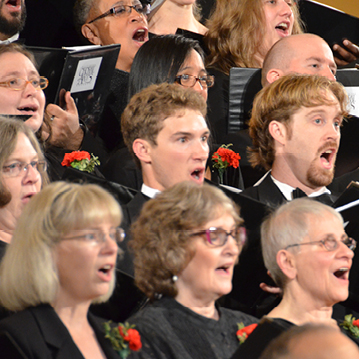 Auditions
Auditions for this season will be held on the evenings of Tuesday, September 5 and Wednesday, September 6. For more information, please email karena@BaltimoreChoralArts.org or call 410.523.7070 ext 306.