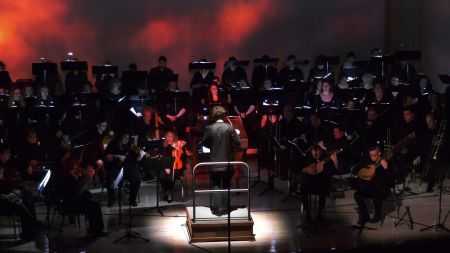 Development Director
Baltimore Choral Arts is seeking a full- time Development Director.
This full-time position manages all aspects of fundraising for Baltimore Choral Arts, including the Annual Fund campaign, corporate sponsorships, foundation and government grants, special events, planned giving, endowment donations, restricted funds, and data management. The Development Director reports to the Executive Director and works closely with the Board of Directors, Development and Choral Arts Gala Board Committees, and donors.
The Development Director's duties include:
Creating fundraising plans to raise more than $400,000 annually
Tracking contributions and acknowledging donations in a timely manner
Implementing two direct mail and email campaigns for the Annual Fund each year
Preparing grant proposals and accompanying materials, including budgets, project descriptions, performance schedules, work samples, and other documents
Researching new funding prospects
Preparing contributor lists for program books
Reconciling donation records with quarterly financial reports
Developing donor stewardship opportunities, including special events
Managing planned giving marketing and stewardship efforts
Creating and analyzing donation reports
Coordinating meetings for the Development and Choral Arts Gala Board Committees and taking minutes, managing action items, and coordinating follow-up activities
Planning and managing logistics for the annual Choral Arts Gala fundraiser, including solicitation of corporate and individual sponsors, organizing items for the silent and live auctions, producing the event program book, and managing event volunteers
Recruiting, training, and supervising volunteers at all subscription concerts and special events
Proofreading organizational print materials
Other development duties as needed
The Development Director is expected to work at all Choral Arts subscription concerts and
special events (6 annually), which are scheduled on nights and weekends, as well as represent Choral Arts at various events throughout the greater Baltimore region.
This position is part of a collaborative office team and is regularly called on to assist with non-fundraising projects, including but not limited to concert production, season planning, strategic planning, tour planning, and more.
Salary range: $50,000 to $60,000
To apply please send a cover letter and resume to executive director, Jack Fishman, at jack@baltimorechoralarts.org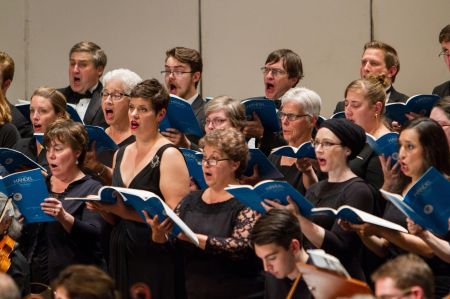 Auditions
Come sing with us! Baltimore Choral Arts is hosting auditions for all voice parts for our 2022-23 season.
When: Wednesday, August 31 & Thursday, September 1 from 7-9:30 pm
Where: Grace United Methodist Church, 5407 North Charles Street, Baltimore, MD 21210
Sight-reading and a prepared piece selected by Baltimore Choral Arts is required.
Audition times are in 10-minute intervals and are first come, first served.
To sign up, please email Chorus Manager Kelly Buchanan at kelly@BaltimoreChoralArts.org. For more details, click on the event below!
The Baltimore Choral Arts Society is one of Maryland's premier cultural institutions. The Symphonic Chorus, Chorus, and Chamber Singers perform throughout the mid-Atlantic region, as well as in Washington, D.C., New York, and in Europe.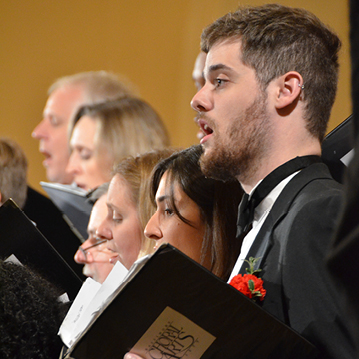 Volunteer & Intern
Volunteer
There are no current volunteer opportunites available. If you would like to be considered for volunteer opportunites in our upcoming season, please email julia@BaltimoreChoralArts.org.
Intern
The Baltimore Choral Arts Society is one of Maryland's premier professional cultural institutions. The Symphonic Chorus, Full Chorus, and Chamber Chorus perform throughout the mid-Atlantic region, as well as in Washington, DC, New York, and Europe.
Baltimore Choral Arts is seeking an enthusiastic and detail-oriented intern to join our team. This is an ideal opportunity for someone to participate in the strategies and mechanics of a successful non-profit arts organization. This is a part-time, (12-20 hours per week), unpaid position. Positions are available for summer, fall or spring.
Responsibilities
Participate in PR and marketing activities to promote concerts
Sort, scan and format archival material and archives
Research potential Foundation and Corporate donors
Assist Choral Arts staff with administrative and other duties, as needed
Required Knowledge and Skills
Computer proficiency, preferably with experience in MS Office suite and social networking
Strong writing skills
Attention to detail
Good people skills
Baltimore Choral Arts / Intern Expectations
While this is not a paid position, Baltimore Choral Arts will provide the intern with a comprehensive introduction to all aspects of its organization. Baltimore Choral Arts is nationally recognized for the quality of its programming and performances and has an experienced, professional staff. By the end of the internship, the intern will have a broad understanding of the inner-workings of a performing arts organization.
In return for this education and experience, the intern will be held to the same professional standards as Choral Arts paid employees. At the end of the internship, there will be an intern performance review and the intern will be asked to provide an evaluation of the internship experience.
To Apply
Please email your resume and cover letter to Baltimore Choral Arts Society, at info@BaltimoreChoralArts.org. No phone calls.