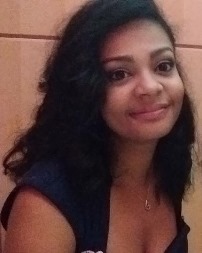 Karena Ingram
Audience Development Manager
Karena Ingram, as Audience Development Manager, is responsible for handling all Box Office Operations, including implementing the renewal and new prospect campaigns, processing all subscription and single ticket orders. She is responsible for Marketing and Public Relations including, overseeing the Group Sales campaign, writing and distributing press releases and promotional materials.
Most recently Karena worked for Symphony Number One, as the Director of Composition and Assistant Director of Operations. Karena joined Baltimore Choral Arts in 2017 and holds a Bachelor's degree in Music Composition from University of Maryland, Baltimore County.
Email Club
Join our email club and get the latest details on upcoming concerts, special discounts, and more!
There are no upcoming events scheduled. Please check back soon for updates!
The voices rang out with resplendent confidence, and the sopranos had no apparent difficulty reaching the cruel and challenging high B's in the piece. The chorus's performance was the best part of the concert….the thunderous power of this unique masterpiece never fails to stir the blood, and the ovation was loud, long and well deserved.
— On Beethoven's Ninth with the Baltimore Symphony 2012
The Washington Post