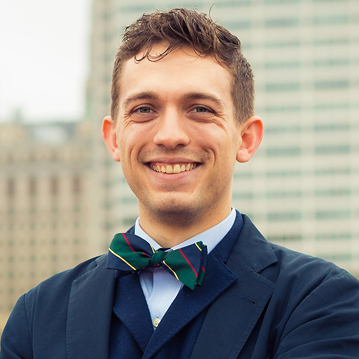 Anthony Blake Clark
Music Director
Anthony Blake Clark began his tenure as Music Director of Baltimore Choral Arts in July, 2017. A conductor and composer, Clark has led ensembles in the United States and Europe, and his compositions have been heard across the country as well as in the UK, and the Czech Republic. He has prepared choruses for Sir John Eliot Gardiner, Simon Halsey, Gijs Leenaars, and Julian Wilkins, for performances with prestigious ensembles including the Berlin Philharmonic and the Berlin Radio Choir. Recently, Clark was the assistant chorus master for the Berlin Philharmonic's performance of Stravinsky's "Oedipus Rex" under the baton of Sir John Eliot Gardiner.
Currently a resident in the DC area, Clark was most recently Director of Music and Worship Arts at the Chevy Chase United Methodist Church where he led the Sanctuary Choir, and he was Artistic Director of the Soundings Concert Series. Clark has also served as Artistic Director of St. Maries Musica, a chamber choir in Southern Maryland, as well as having served as Ensemble Director of the Richmond Women's Chorus.
For a complete bio on Blake, see Anthony Blake Clark and Baltimore Choral Arts.