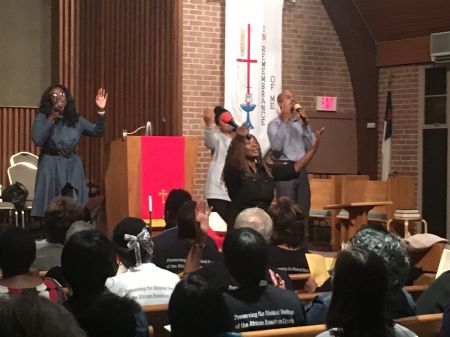 African-American Outreach
Baltimore Choral Arts has engaged African-American ensembles, individual artists, and student groups to appear with us on our annual television special, as well as other concerts during the season. We have collaborated with the Morgan State University Choir, and we have worked with the Baltimore City Public Schools, which serve a primarily African-American student population, on projects that involve students and teachers. Choral Arts was the first prominent choral ensemble (besides the MSU Choir) to appear in concert at the new Murphy Fine Arts Center at Morgan State University. Choral Arts commissioned the renowned African-American composer Rosephanye Powell to write Christmas Give which was the featured work at our 2009 Christmas concert and is highlighted on our CD/DVD Christmas at America's First Cathedral. Most recently, Choral Arts featured Ysaye Barnwell's Fortune's Bones: The Manumission Requiem at its 2012 concert "Land of the Free" in conjunction with The Soulful Symphony and Heritage Signature Chorale conducted by Stanley J. Thurston. In October 2014, Choral Arts presented a Community Sing conducted by Michele Fowlin in collaboration with The Community Concert Choir of Baltimore and The Open Church of Maryland and Northside Baptist Church as part of Free Fall Baltimore; we will repeat this Community Sing in October 19, 2018.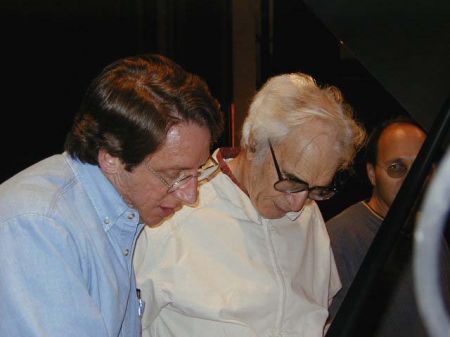 Jewish Community Outreach
Music Director Emeritus Tom Hall created the Scripture and Song Series, a bi-annual event at Baltimore's Beth Am Synagogue with the biblical scholar Noam Zion. This unique lecture/concert format combined insights to biblical stories and gave listeners new ways to think about sacred and secular music. Choral Arts has performed many concerts of Jewish music, and we received tremendous critical acclaim for our staged presentation of Handel's Samson at the Gordon Center for the Performing Arts, which is part of the Baltimore Jewish Community Center. Choral Arts celebrated the 60th Anniversary of the founding of the State of Israel with a performance of Handel's Israel in Egypt and a panel discussion of scholars on the significance of the text. We have also established the Tanya Bendit Fund for Jewish Music as part of our endowment, to support regular performances of Jewish music and Jewish-themed programs.
As noted above, Choral Arts has been in the vanguard of efforts to increase understanding between Christians and Jews by writing and presenting symposia in conjunction with the Institute for Christian and Jewish Studies (ICJS). Our symposium in 1991 on the St. Matthew Passion was, to our knowledge, the first of its kind in the United States, and we have counseled many choral and symphonic organizations around the country as they have replicated that event. A digital text of the book that came out of the symposium on the St. Matthew Passion, The Bach Passions in Our Time: Contending with the Legacy of Antisemitism, written by Dr. Hall, Christopher Leighton of the ICJS, and musicologist Michael Marissen, is available through the ICJS website www.icjs.org. Mr. Hall appeared on panels across the United States with other leading scholars to discuss this issue; he has published several scholarly articles on this topic.
In 2004, our recording of Dave Brubeck's The Gates of Justice was released as part of the Milken Archive of American Jewish Music.