Double your donation to Baltimore Choral Arts while encouraging your employer's philanthropic interests! Many local companies offer matching gift programs as a way of encouraging charitable giving among their employees. These programs typically match charitable donations made by employees, or may offer employee-designated donation programs. To make your donation to Baltimore Choral Arts go further, please check with your company's Human Resources or payroll department to see if they offer a matching gift program.
Please contact Development Director Julia Malecki at 410-523-7070 ext 303 or julia@baltimorechoralarts.org with any questions.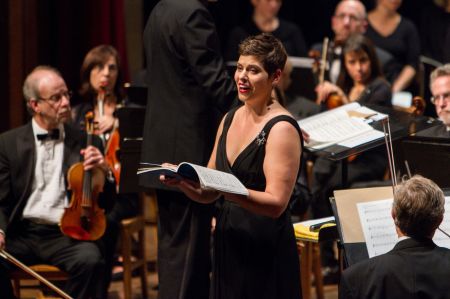 Here is a list of just some of the Maryland employers that offer matching gift programs for their employees, though there are many more.
The Abell Foundation
Allegis Group, Inc.
Allstate
AstraZeneca Pharmaceuticals LP
Baltimore County Savings Bank
Baltimore Equitable Society
Baltimore Gas and Electric Co. (BGE)
Baltimore Life Insurance Company Inc.
Baltimore Orioles L.P.
Baltimore Ravens Limited Partnership
Bank of America
Black & Decker
BP Foundation
CareFirst
CarMax
Calvert Group, Ltd.
Chesapeake Employers Insurance
Chevy Chase Bank
Choice Hotels International, Inc.
Constellation Energy Group
Discovery Communications, Inc.
DLA Piper LLP
Exelon Foundation
Geico
General Physics Corporation
Giant Food Inc.
GlaxoSmithKline
Home Depot
IBM International Foundation
Legg Mason Global Asset Management
Lincoln Financial Group
Lockheed Martin Corporation
Macy's Inc.
Marriott International, Inc.
McCormick & Company, Inc.
MedImmune, Inc.
OneMain Financial Group LLC
Starbucks
State Farm Companies
SunTrust Foundation
T. Rowe Price Group, Inc.
The Baltimore Sun Company, Inc.
The Whiting-Turner Contracting Company
W.R. Grace Co.
Washington Real Estate Investment Trust
Verizon