Baltimore Choral Arts is very grateful to the following institutions and individuals who contributed to the Choral Arts Gala on April 6, 2020. Despite having to cancel this year's event due to COVID-19 health and safety restrictions, we hosted an online auction that still raised significant support for our education and outreach programs. Thank you to all those listed below for your generosity!
Please contact Development Director Julia Malecki at 410-523-7070 ext 303 or julia@baltimorechoralarts.org with any questions.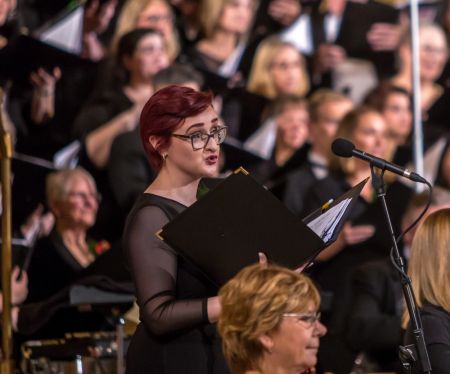 Presenting Sponsor ($10,000)
The Whiting-Turner Contracting Company
Gold Benefactor ($6,000-$9,999)
Ellen & Ed Bernard
Silver Benefactor ($3,000-$5,999)
Bruce & Polly Behrens
Anne & Roger Powell
Tidewater Auctions, LLC
Transamerica Foundation
Bronze Benefactor ($2,400-$2,999)
Charles Berardesco & Jeffrey Thurston
Lauren & Flemming Madsen
Gold Event Donors ($1,000 or more)
Jeffrey & Catherine Austin
Jean Shaffer & William Blair
Julia Keller
Scott & Judy Phares
Silver Event Donors ($350-$999)
Anne & Sandy Apgar
Sandra & Woody Boyd
Dennis & Julie Cole
Curt Decker
Nicholas Francis DiLiello
Hokyung-Gloria C. Druck
Martha & Tad Glenn
Donald & Melanie Heacock
Ronnie Reno & Dolly Leonnig
Karen & Walt Malecki
Susan & William Maseth
Ryan Moran
James & Mimi Piper
Peter V. Savage & Deborah Tillett
Jay & Karen Suszynski
John & Nina Tracey
Bronze Event Donors (under $350)
Taro Adachi
Martha Blakely
Gina Caruso
Anthony Blake Clark
Susan Cohen
Christine Collins
Anastasia & Mark Edmonston
Robert C. Embry, Jr.
Andrew & Juna Erman
Carmen Fonda
David Frankenberger, Jr.
Michael Furlane
Louise Hager
George Henschel
Scott C. Iodice
Scott & Julia Malecki
Amy & Brian Mansfield
Allison Nadler
Jack Ray
Michael Selmanoff
Alexander & Patricia Short
Kristine Smets & Michael Booth
Karen Smith