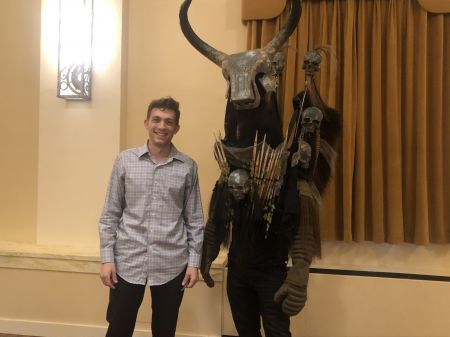 On May 12, 2019, Baltimore Choral Arts gave the U.S. premiere of Jonathan Dove's The Monster in the Maze. This was one of the largest undertakings in recent BCAS history. The composition's website describes the work:
The London Symphony Orchestra (LSO), the Berliner Philharmoniker and the Festival d'Aix-en-Provence have co-commissioned composer Jonathan Dove to write an opera scored for professional musicians with amateur singers (children and adults) and young pre-professional instrumentalists drawn from our local communities.
The idea for the co-commission was led by Sir Simon Rattle and Simon Halsey and the project is designed to celebrate the arts organisation's relationship with its community…
For the opera, composer Jonathan Dove and his regular librettist Alasdair Middleton sought a universal topic… They decided on the ancient Greek story which tells of the rescue from the Labyrinth, by Theseus, of young Athenians sent to Crete as a sacrifice to the Minotaur.
Collaborators and partners with Music Director Anthony Blake Clark and the Baltimore Choral Arts Symphonic Chorus included:
Paul Peers, stage director
Leo Wanenchak, associate conductor
The Larks of the Junior League of Baltimore, Leo Wanenchak, music director
The Maryland State Boychoir, Stephen Holmes, artistic director
Overlea High School Chorus, Kellie Zephir, director
Johns Hopkins Peabody Youth Orchestra, Ankush Kumar Bhal, music director
Soloists Linda Maguire, mezzo-soprano; Brian Giebler, tenor; and Enrico Lagasca, bass-baritone
Dave Gamble, actor
Chuck Nesci, prop designer and Minotaur
Heather Jackson, costume designer
Nicole Chaney, stage manager and Zoë Gilmore, assistant stage manager
Todd & Lisa Mion, lighting designer
The Choral Arts Orchestra, Mark Dulac, contractor
This concert was generously sponsored by Charlie Berardesco & Jeffrey Thurston, and by the Mary Jean & Oliver Travers Foundation.
Videos
Click the videos below to watch highlights from The Monster and the Maze performance
Photos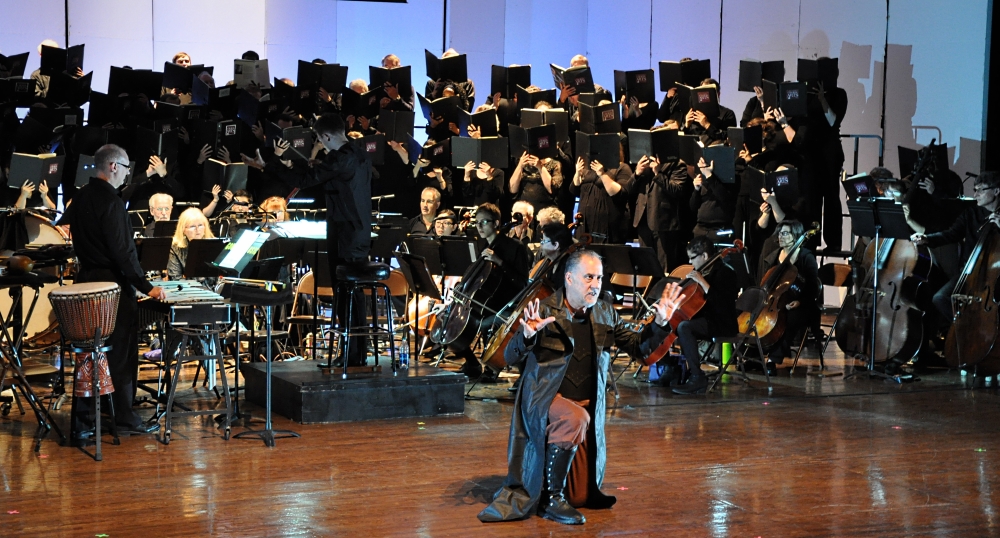 Dave Gamble as King Minos.
.
.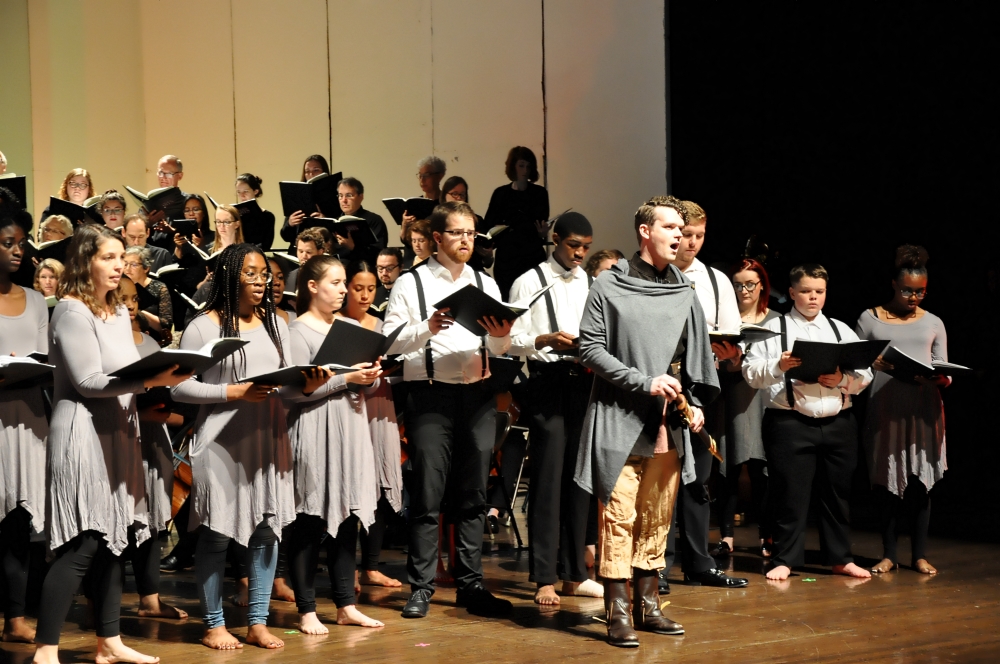 Brian Giebler as Theseus.
.
.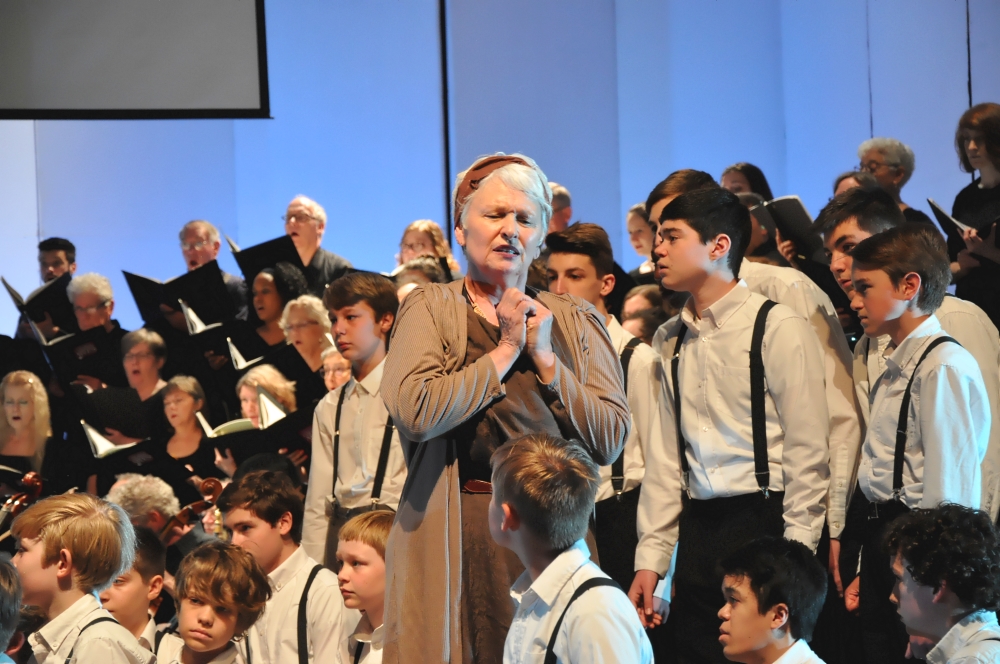 Linda Maguire as Theseus' Mother.
.
.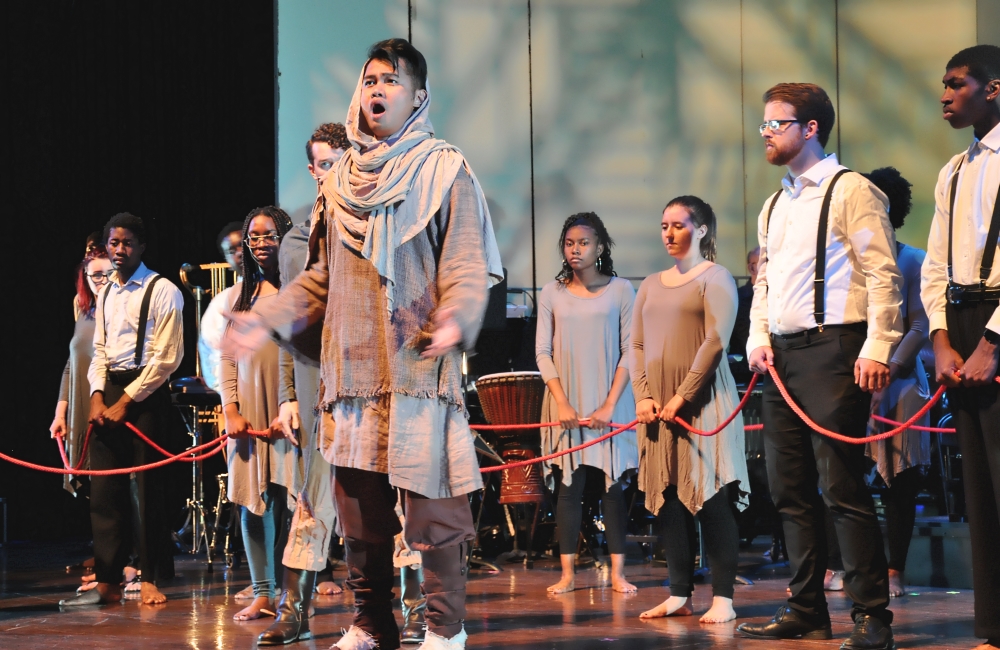 Enrico Lagasca as Daedalus.
.
.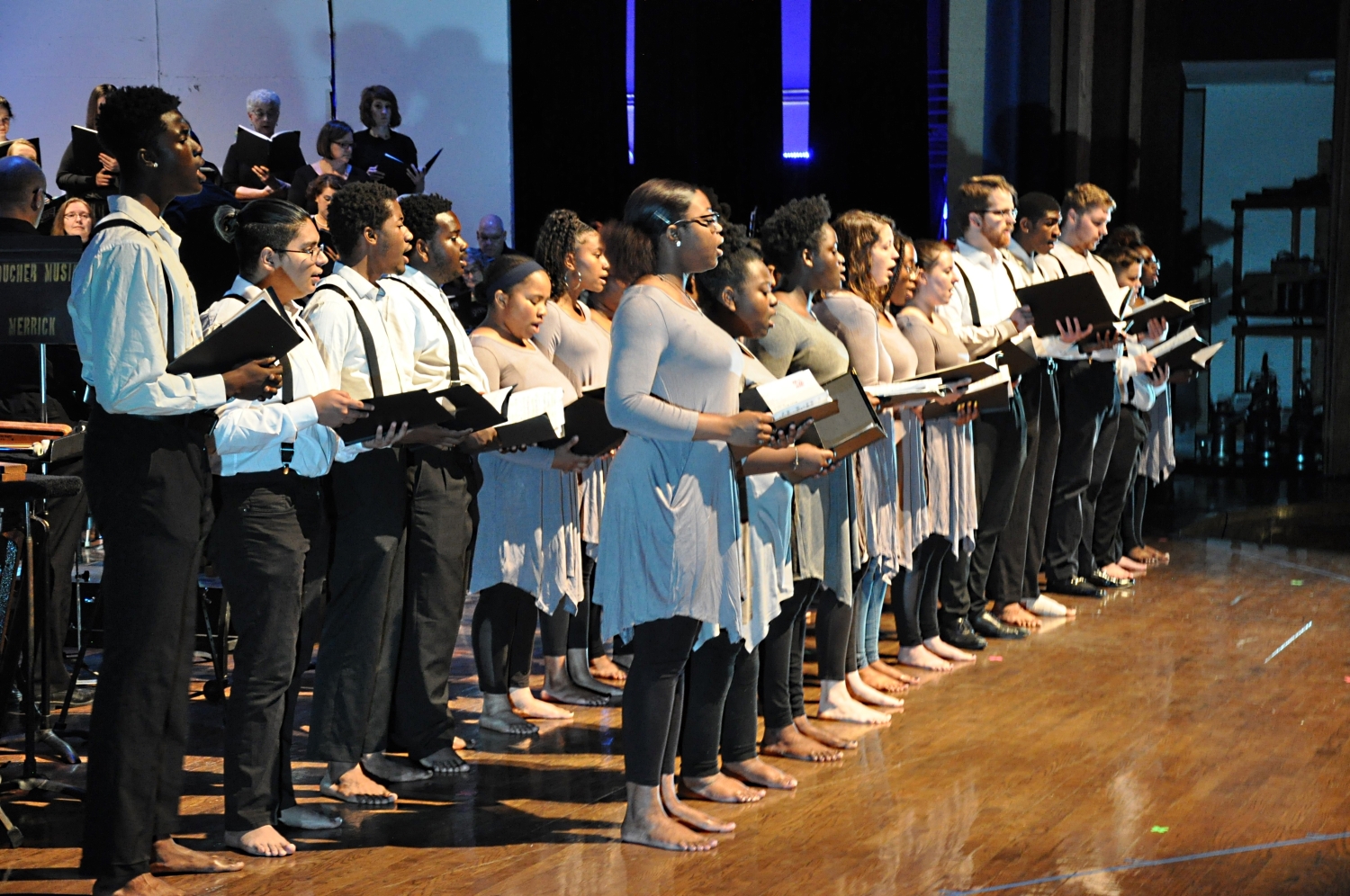 Overlea High School Chorus as the Athenian Youth being taken to the Minotaur.
.
.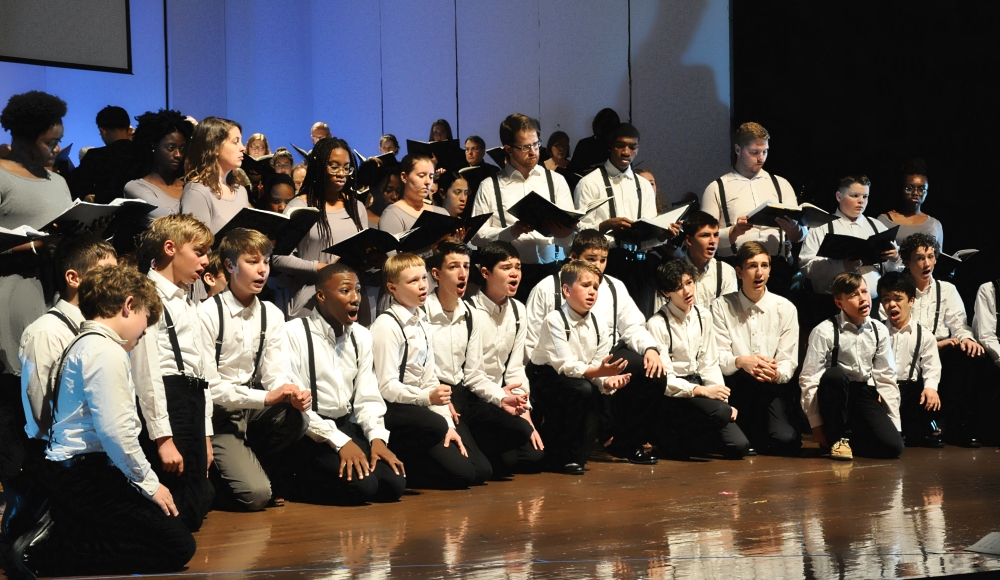 The Maryland State Boychoir as the young Athenian children wanting their older friends to be saved.
.
.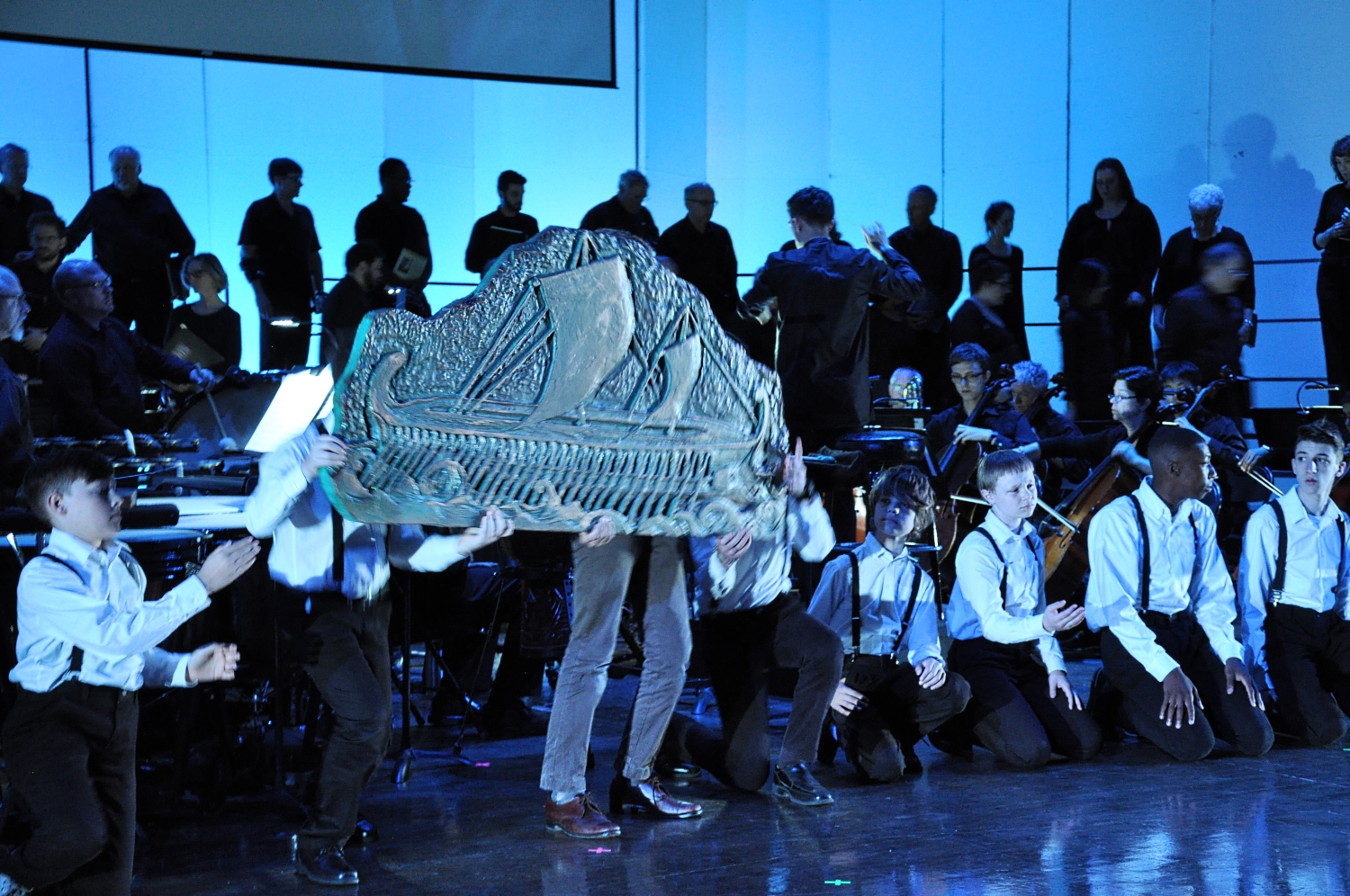 The ship taking the Athenian Youth and Theseus to the Cretian maze where the Minotaur dwells.
.
.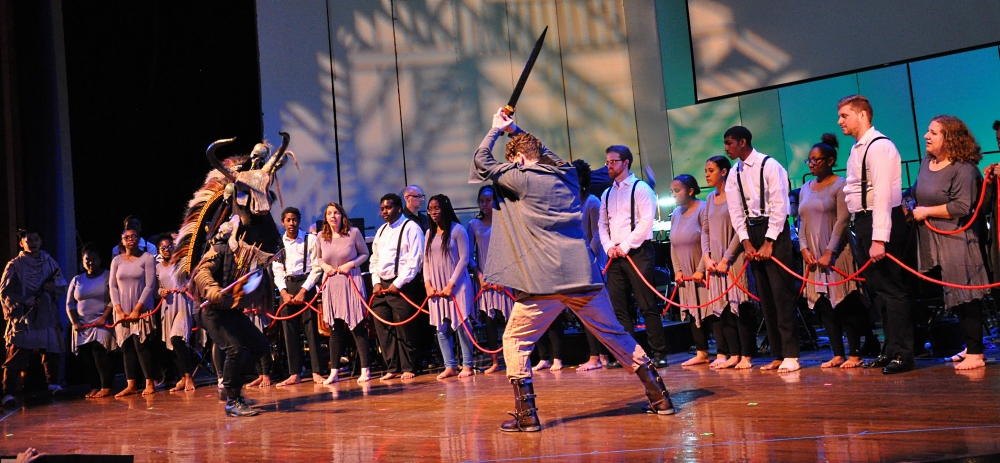 Theseus battles the Minotaur! The Minotaur was created and performed by Chuck Nesci.
.
.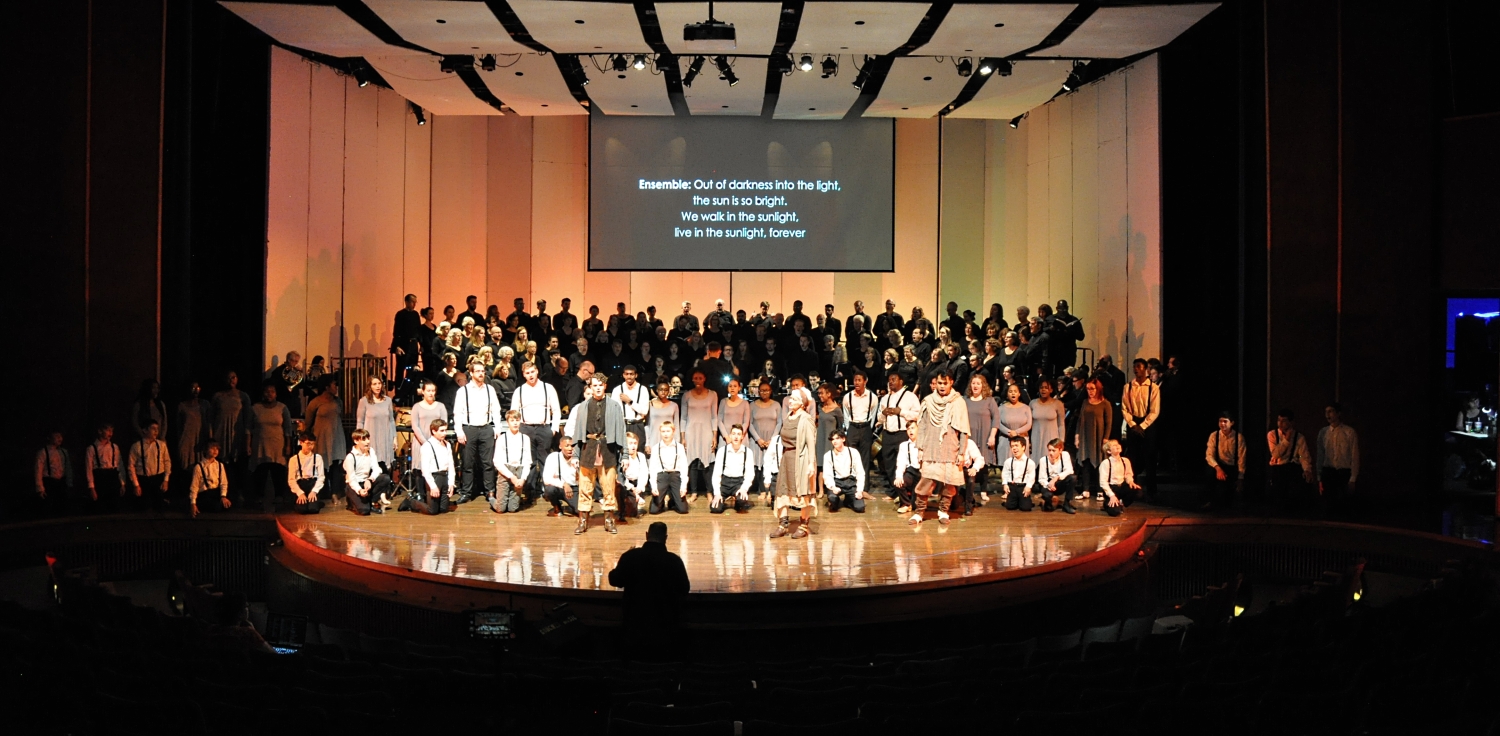 The children are saved and brought back to Athens, and everyone rejoices!
.
.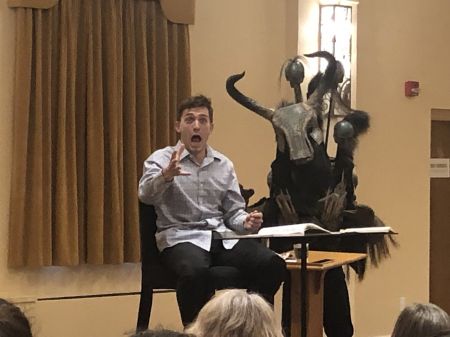 Blake and the Minotaur in rehearsal.
.
.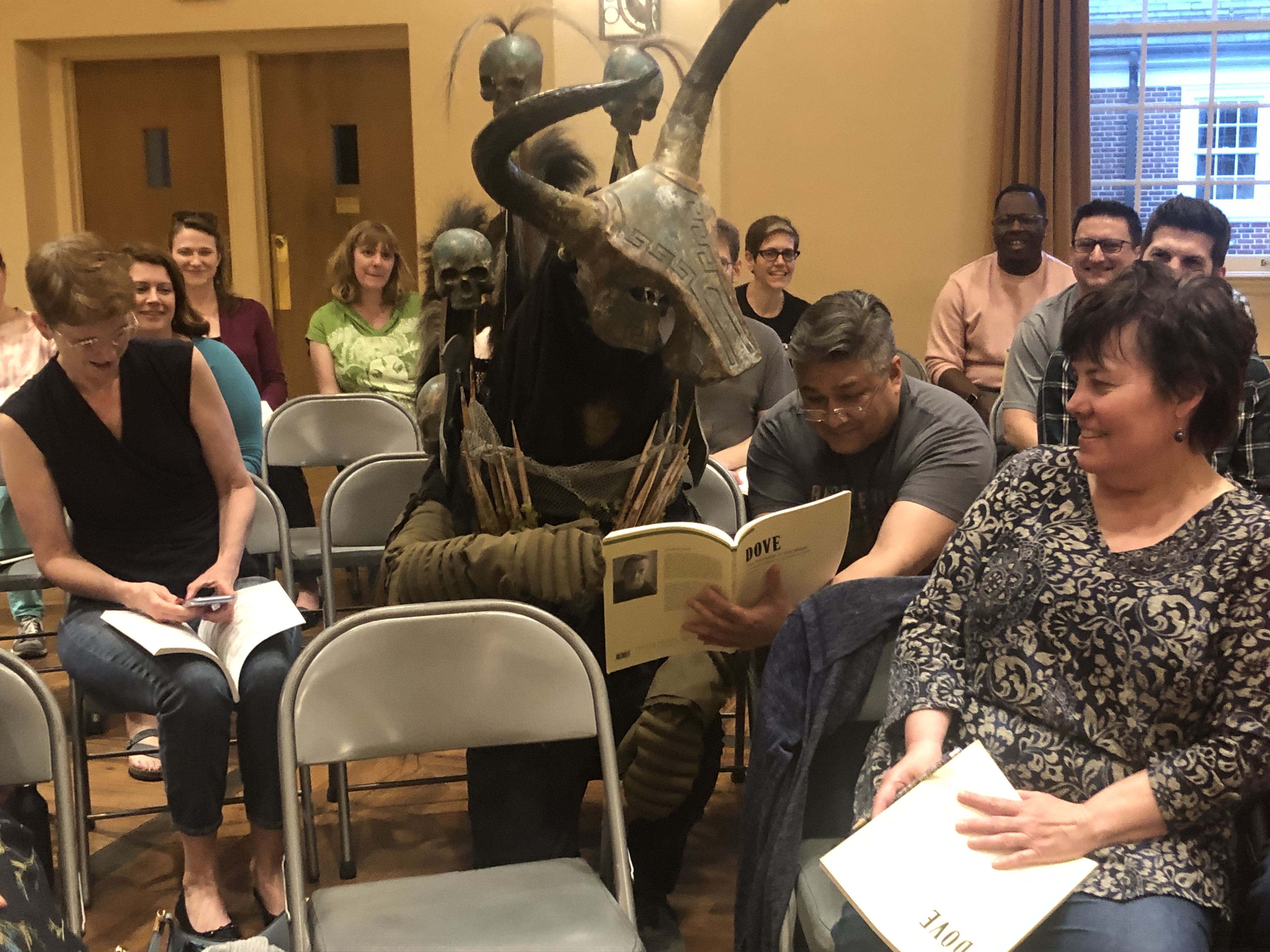 The chorus got a new tenor for the performance!
.
.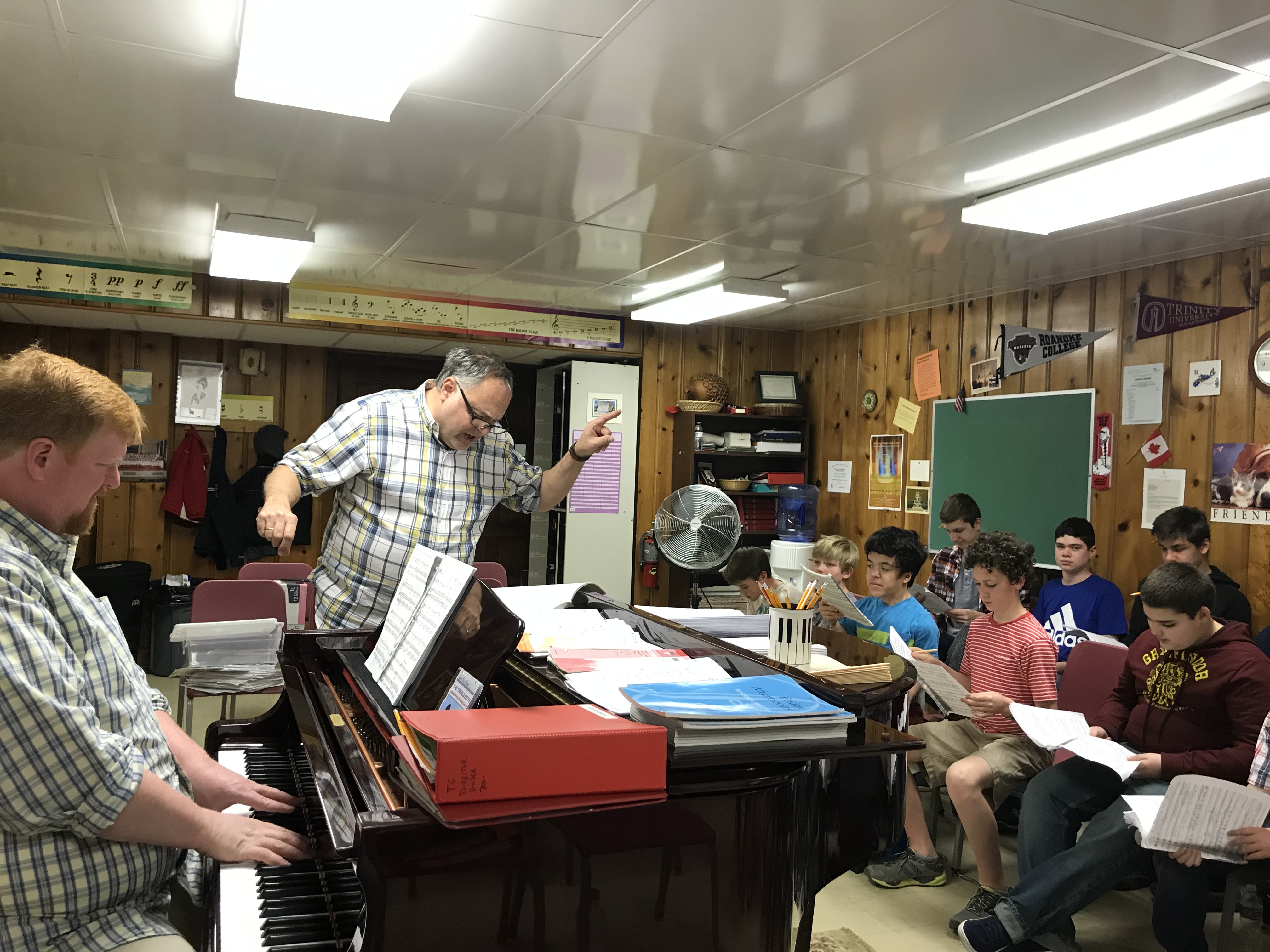 Associate Conductor Leo Wanenchak and Maryland State Boychoir Artistic Director Steven Holmes rehearsing with the Maryland State Boychoir.
.
.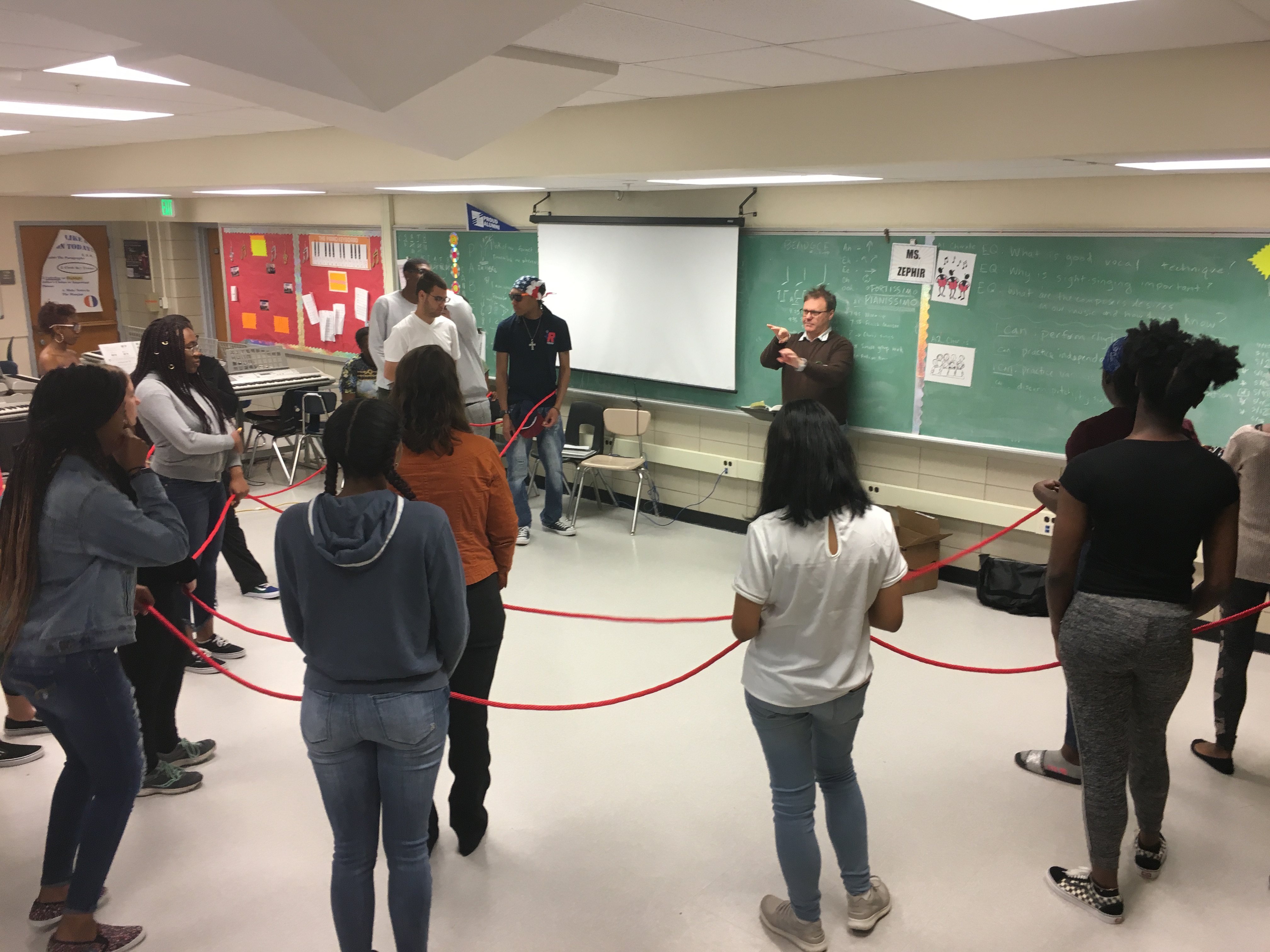 Stage Director Paul Peers rehearsing with Overlea High School Chorus.
.
.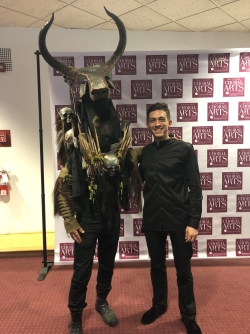 Blake and the Minotaur after the performance.
.
.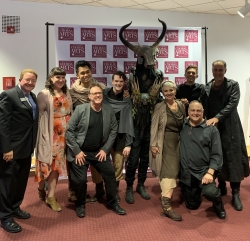 Full cast photo after the performance. From left to right: Executive Director Jack Fishman, Costume Designer Heather Jackson, Stage Director Paul Peers, Bass-Baritone Enrico Lagasca, Tenor Brian Giebler, Minotaur Designer Chuck Nesci, Mezzo-Soprano Linda Maguire, Associate Conductor Leo Wanenchak, Music Director Anthony Blake Clark, and Dave Gamble as King Minos.
.
.