Baltimore Choral Arts presents our Off-the-Grid virtual concert series. Led by Music Director Anthony Blake Clark, our singers will perform a collection of inspiring choral music while practicing social distance during the COVID-19 pandemic. With pieces ranging from Bach, Handel, to Florence Price and Joel Thompson, Off-the-Grid highlights issues of today and works to invoke hope for a better tomorrow.
Off-the-Grid was filmed in the Stavros Niarchos Foundation Parkway Theatre.
Sponsors

Off-the-Grid is made possible by our Presenting Sponsor, the William G. Baker, Jr. Memorial Fund, and the following generous sponsors:
Henry & Ruth Blaustein Rosenberg Foundation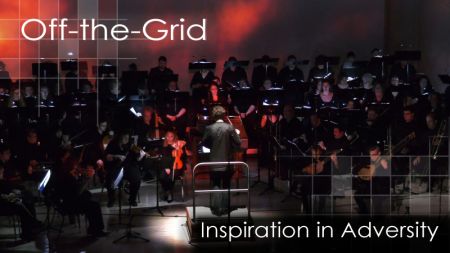 Inspiration in Adversity
Off-the-Grid: Inspiration in Adversity shares the stories of those who created art through adversity in the face of disease and discrimination. From Palestrina's accounts of the Black Plague to music birthed from the South African HIV epidemic, we will musically explore pandemics throughout history, ending with the uplifting and inspirational music of Dolly Parton.
Stella Celi - John Cooke
Corona aurea - Giovanni Pierluigi da Palestrina
Popule meus - Palestrina
How Doth the City Sit Solitary - Matthew Locke
Two Songs from South Africa – Bongani Magatyana
Light of a Clear Blue Morning - Dolly Parton, arr. Johnson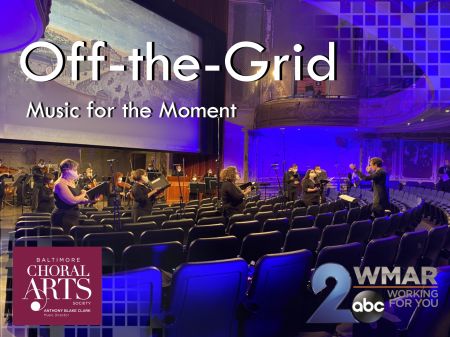 Music for the Moment
Off-the-Grid: Music for the Moment focuses on works written to highlight specific causes and aid protests fighting against social injustices, featuring excerpts from Joel Thompson's Seven Last Words of the Unarmed and Craig Hella Johnson's Considering Matthew Shepard. The concert will conclude with an international virtual chorus heralding victory with Handel's Anthem for the Foundling Hospital, featuring the "Hallelujah Chorus."
Resignation - Florence Price
"Mom, I'm going to college" from Seven Last Words of the Unarmed - Joel Thompson
"Meet Me Here" from Considering Matthew Shepard - Craig Hella Johnson
Anthem for the Foundling Hospital -
G.F. Handel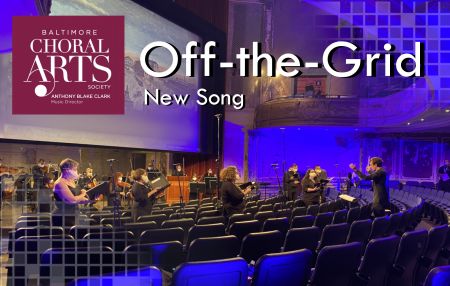 New Song
Off-the-Grid: New Song celebrates the coming of a new day after enduring the pandemic. Inspired by the lyric "sing unto the Lord a new song," in works by Bach and Ames, this concert will share joy and consolation after a year of adversity. The concert will also feature a virtual rendition of the Kyrie eleison from the Duruflé Requiem sung by our Symphonic Chorus.
Kyrie eleison from Requiem, Op. 9 – Maurice Duruflé
Singet dem Herrn ein neues Lied
, BWV 225 – J. S. Bach
Wherever You Are
– Paul Mealor
Let Everything that Hath Breath
– Dr. Jeffery L. Ames