Saturday, April 01, 2023
Baltimore Sings with One Voice!
Join us for this city-wide choir fest, aiming to bring every corner of our singing city together to celebrate what we have in common - a love for singing and the power it brings to our lives! This event hosted by Baltimore Choral Arts Society is free and open to the public. No ticket or registration required.
Guest Ensembles
Overlea High School Voices - Kellie Zephir, choral director
Deer Creek Chorale - Marty Banghart, conductor & artistic director
Maryland State Boychoir - Stephen Holmes, artistic director
Goucher Choral Society - Michael Semancik, director
Ebb and Flow, of the Deer Creek Chorale - Marty Banghart, conductor & artistic director
Patterson Park Community Chorus - Heidi Ackerman, director
Sister Cities Girlchoir - Alysia Lee, founder & artistic director
Schedule
12 - 1:10pm - Rehearsal
1:12 - 2:15pm - Sound checks for each group
3pm - Free concert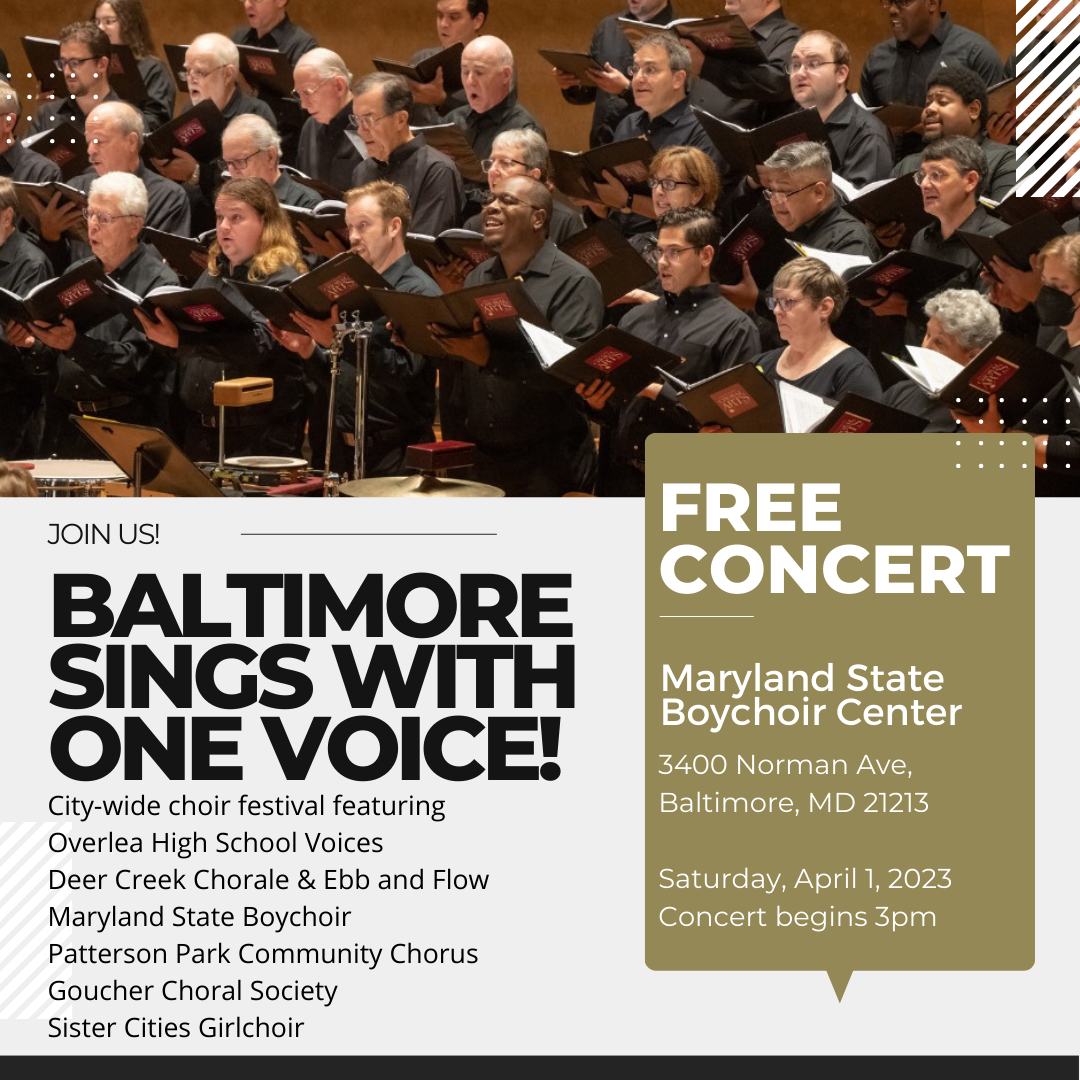 Maryland State Boychoir Center
3400 Norman Ave, Baltimore, MD 21213, 3:00 PM