Sunday, July 18, 2021
Off-the-Grid: New Song
Baltimore Choral Arts continues our free virtual Off-the-Grid series with Off-the-Grid: New Song, which premiered live on the Baltimore Choral Arts Facebook page.
Led by Music Director Anthony Blake Clark, a small ensemble of our singers and orchestra will safely perform a collection of inspiring choral music in the Stavros Niarchos Foundation Parkway Theatre.
You can watch the first two installments of the Off-the-Grid series here.
Off-the-Grid: New Song celebrates the coming of a new day after enduring the pandemic. Inspired by the lyric "sing unto the Lord a new song," in works by Bach and Ames, this concert will share joy and consolation after a year of adversity. The concert will also feature a virtual rendition of the Kyrie eleison from the Duruflé Requiem sung by our Symphonic Chorus.
Repertoire
Kyrie eleison from Requiem, Op. 9 – Maurice Duruflé
Singet dem Herrn ein neues Lied, BWV 225 – J. S. Bach
Wherever You Are – Paul Mealor
Let Everything that Hath Breath – Dr. Jeffery L. Ames
Sponsors

Off-the-Grid: New Song is made possible by our Presenting Sponsor, the William G. Baker, Jr. Memorial Fund, and the following generous sponsors:
Henry & Ruth Blaustein Rosenberg Foundation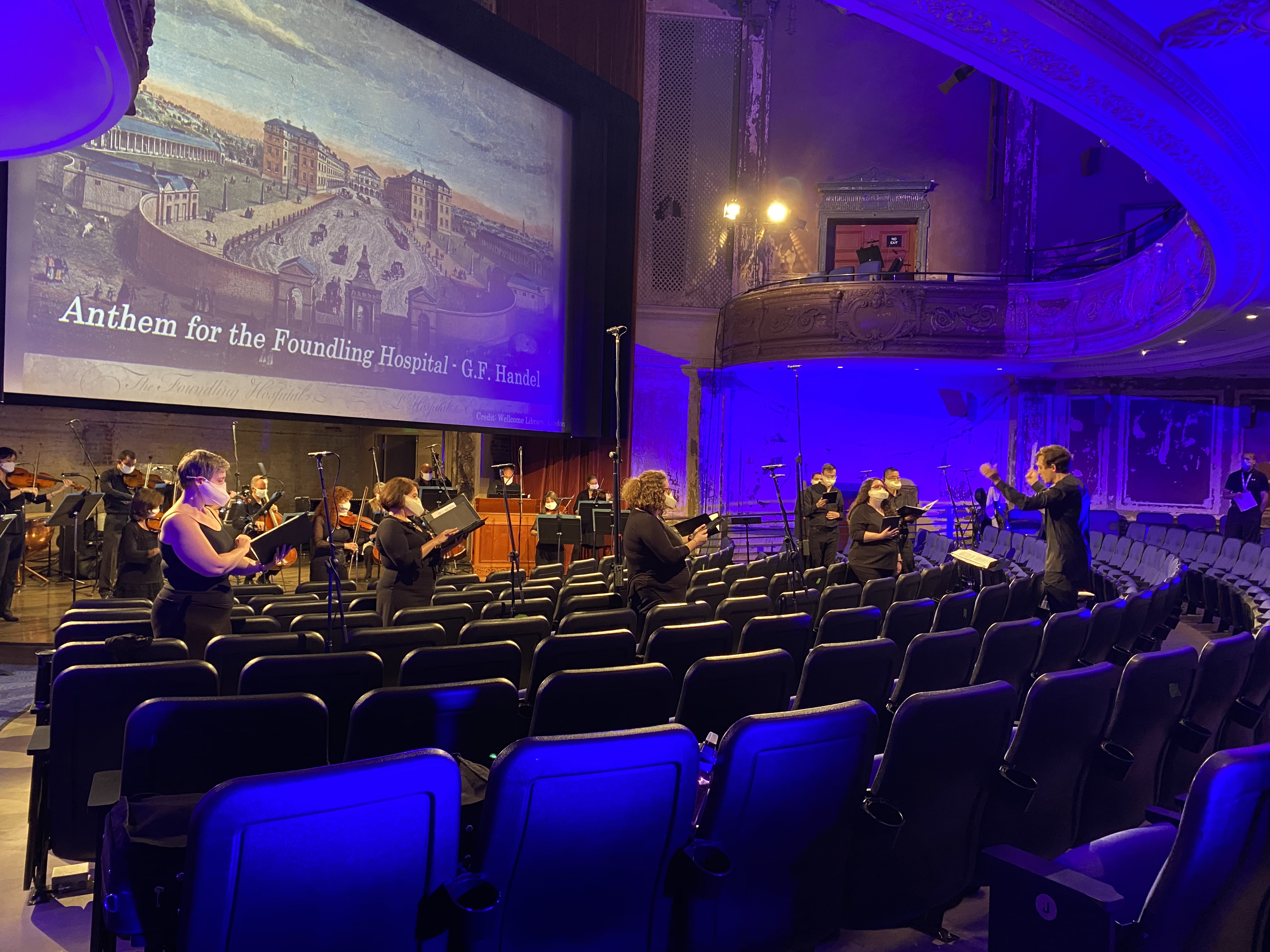 LIVE on Facebook, 5:00 PM
Directions: www.Facebook.com/BaltimoreChoralArts