Baltimore Choral Arts traveled to England on January 10, 2020, prompted by an invitation to perform Mahler's "Symphony of a Thousand" with the City of Birmingham Symphony Orchestra as part of their 100th anniversary celebration. Our chorus and guests traveled all throughout the country, also performing at St Martin-in-the-Fields and the U.S. Embassy in London, as well as Merton College Chapel in Oxford University as a part of a 10-day tour.
.
Please click below to see fun photos and videos from our trip, as well as reviews of our performance with the CBSO. You can also see more content on our Facebook page @BaltimoreChoralArts and #ChoralArtsonTour!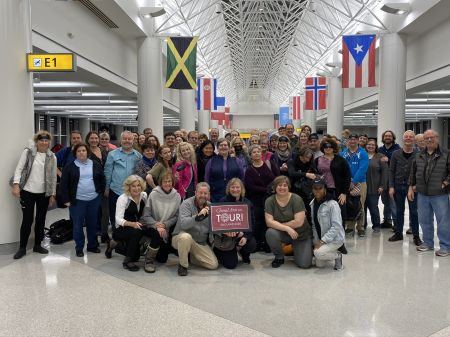 Tour Sponsors
Lead Presenting Sponsor:
The Sheridan Foundation
Lead Sponsors:
Ellen & Ed Bernard
Mary & James Miller
Judy & Peter Van Dyke
J. Chris Dias
ACFEA Tour Consultants
Additional tour support is provided by:
George & Frances Alderson
Andrea Bowman
Carol L. Burdick
Gwen Davidson
Nicholas DiLiello
Joseph & Donna Flynn
John G. Ford
Paulette Jackson
Richard Lemen
Kenneth & Bonny Lewis
Arschel J.C. Morell Sr.
Leslie Owsley
Christopher Taylor & Thom Shipley
Donna Triptow
Mabel A. Zelle & Robert J. Wesley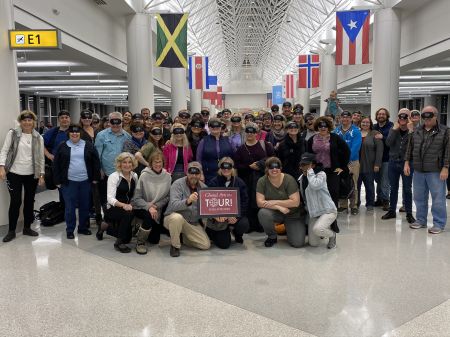 Our Tour Group
Laura Allison
Karen Baillargeon
Thomas Barth
Polly Behrens
Sarah Berger
Beverly Betz
Jean Blair
William Blair
Martha Blakely
Catherine Blume
Christiane Blume
Julia Boscov-Ellen
Douglas Buchanan
Kelly Buchanan
Marianne Buchanan
Thomas Butler
JoAnn Cain
John Cain
Blake Clark
Lura Clinton
Christine Collins
Audrey Combs
Austin Combs
Rowan Combs
John Dias
Dana DiCarlo
Connor Drew
Gloria Druck
Anastasia Edmonston
Mark Edmonston
Anna Ellis
Jack Fishman
Paula Fishman
Martha Fox
David Frankenberger, Jr.
Robert Freund
Joel Gesch
Judy Gesch
Deborah Godfrey
Mary Grant
Ruth Heilman
Catherine Hinton
Kerry Holahan
Susanna Holahan
Phillip Hurd
Karena Ingram
Genevieve Japinga
Douglas Jones
James Kaper
Erin Koch
Daniel Kooken
Julie Lang
Robert Lang
Robert Lieberman
Amy Lowe
Mark Lowitt
Bruce MacKenzie
Julia Malecki
Scott Malecki
Amy Mansfield
Brian Mansfield
Juliana Marin
Evan McDougall
Colleen McGonigle
Donald McGonigle
Elizabeth McGonigle
James McGonigle
Lauren Osborne
Nerissa Paglinauan
Clark Pickett
Margaret Pickett
Elias Poe III
Margaret Poe
John Ray III
Susan Riggs
Francis Rittermann
David Ruschke
Peter Savage
Priya Sekar
Karen Shively
Alexander Short
Patricia Short
Joan Sonnen
Kathrine Steinhauer
John Suszynski
Karen Suszynski
Alan Sweatman
Kelly Sweatman
Ross Tamaccio
Rachel Tanenblatt
Timothy Teeter
Terese Thonus
Deborah Tillett
Shelbi Timmons
Brandon Via
Leo Wanenchak Jr.
John Weller
Mary Weller
Daniel Weyandt
Laura Wolf
John Wright
Adam Zukowski