Baltimore Choral Arts Transforms 2020-21 Season: Ode to Joy into a Virtual Celebration
Aug 06, 2020
Baltimore Choral Arts Society is transforming our original 2020-21 Season: Ode to Joy into a season of interactive and immersive online experiences, celebrating the joys of choral music with our community safely through the power of technology. In this reimagined season, Choral Arts will perform several virtual concerts free to the public, provide behind-the-scenes content and bonus footage, and host exclusive virtual gatherings through the Fall and Winter, followed by our return to the stage in Spring 2021. Choral Arts is thrilled to be able to connect the community through these new digital projects during this time of social distance, replacing our originally scheduled in-person performances. From our new Off-the Grid series to our eventual public performances, and with virtual meetups in between, we're thrilled to spend this season with you.
Off-the-Grid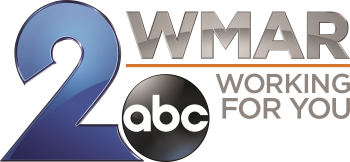 UPDATE: We are excited to announce that our first two Off-the-Grid performances will now be broadcast on WMAR-TV! We are excited to work with them on this new project. Please see the new airtimes below:
Baltimore Choral Arts presents our new Off-the-Grid series during the first half of the 2020-21: Ode to Joy Reimagined season. This collection of virtual concerts will premiere on WMAR-TV and remain available on our website. Led by Music Director Anthony Blake Clark, our singers will perform a collection of inspiring choral music while practicing social distance. Highlights include music by Palestrina, Handel, and Florence Price, as well as living composers fighting for justice and inclusion.
I. Inspiration in Adversity
NEW TIME: Sunday, October 18, 2020 at 5 pm
WMAR-TV
In the first Off-the-Grid virtual concert, this immersive performance will share the stories of those who created art through adversity in the face of disease and discrimination. From Palestrina's accounts of the Black Plague to music birthed from the South African HIV epidemic, we will musically explore pandemics throughout history, ending with the uplifting and inspirational music of Dolly Parton.
Stella Celi - John Cooke
Corona aurea - Giovanni Pierluigi da Palestrina
Acceptit Jesus - Palestrina
How Doth the City Sit Solitary - Mathew Locke
Two Songs from South Africa - various, arr. Molly Stone
Light of a Clear Blue Morning - Dolly Parton, arr. Johnson
II. Music for the Moment
NEW TIME: Sunday, November 22, 2020 at 5 pm
WMAR-TV
The second Off-the-Grid concert will focus on works written to highlight specific causes and aid protests fighting against social injustices. In juxtaposition with the somber and reflective music of liberation, the concert will conclude with an international virtual chorus heralding victory with Handel's Anthem for the Foundling Hospital, featuring the Hallelujah Chorus.
Resignation - Florence Price
2 movements from Seven Last Words of the Unarmed - Joel Thompson
"Meet Me Here" from Considering Matthew Shepard - Craig Hella Johnson
Anthem for the Foundling Hospital - G.F. Handel
III. Bach Motets/New Duets
Sunday, February 28, 2021 at 3 pm
Live on Facebook, facebook.com/BaltimoreChoralArts
Originally our season opener, this virtual concert will survey a number of Bach's masterful motets, and feature duets between choir and different solo instruments.
The Poulenc: Stabat Mater Project concert originally scheduled for this date will be rescheduled for February 2022.
J.S. Bach - Lobet den Herrn, alle Heiden, BVW 230
J.S. Bach - Singet dem Herrn ein neues Lied, BVW 225
Ola Gjeilo - SERENITY (O Magnum Mysterium)
Joshua Fishbein - Allahu Echad
Dominick DiOrio - All Is
Debra Scroggins - Then the Stars Will Sing
Christmas with Choral Arts: Greatest Hits

Christmas Eve, Thursday, December 24, 2020 at 11:30 pm
Christmas Day, Friday, December 25, 2020 at 12 pm

Broadcast on WMAR-TV ABC2, and on WBJC Radio and WYPR Radio
This year's Christmas celebration will highlight 25 years of great holiday classics with Christmas with Choral Arts. We journey from the program's origins up through the most recent Emmy-nominated performance from 2019, featuring interviews from Music Director Anthony Blake Clark and Music Director Emeritus Tom Hall. This special commemorative broadcast will conclude an international cast rendition of Handel's "Hallelujah Chorus." Our annual Christmas for Kids concert will also be filmed and streamed on our Facebook and YouTube channel in December, more details will be announced at a later date.
Ode to Joy! Our Return to the Stage
Choral Arts eagerly awaits the moment when we all can sing together once again! In early April 2021, the Baltimore Choral Arts Chorus will grace the stage our first subscription public concert of the season. This program titled Celebrate Together will include works by Parry and Britten and conclude with Price's Abraham Lincoln Walks at Midnight. In May, we will all rejoice in choral music together with our community singing project, Baltimore Sings. And to conclude our exciting season, in early June we will perform Beethoven's masterpiece in Ode to Joy to celebrate his 250th birthday. Performance dates, times, locations, and details will be announced at a later date.
Other Virtual Experiences
In addition to the virtual programs we have created this past summer, including our weekly Music with the Maestro livestreams and our Masterworks Moments community virtual singing events, this season we are excited to announce our Masterworks Moments Requiem mini-series. These documentary-styled interactive events, led by Music Director Anthony Blake Clark and Associate Conductor Leo Wanenchak, will guide singers and audience members through some of the greatest requiems in Western choral history. Complete with guest interviews, background information and pedagogy, and in-depth rehearsals, the sessions will conclude singing along to full recordings of three requiems from the Choral Arts archive. In January, we will tackle Duruflé's Requiem, followed by Brahms in February and Verdi in March. These events are open to the public; singers and spectators are invited to join. Dates, times, and online information will be announced at a later date.